Here's a demonstration of what the Bowmaster Winter Storm Codex will be like. Bowmaster Winter Storm Codex Demo
Example Screenshot: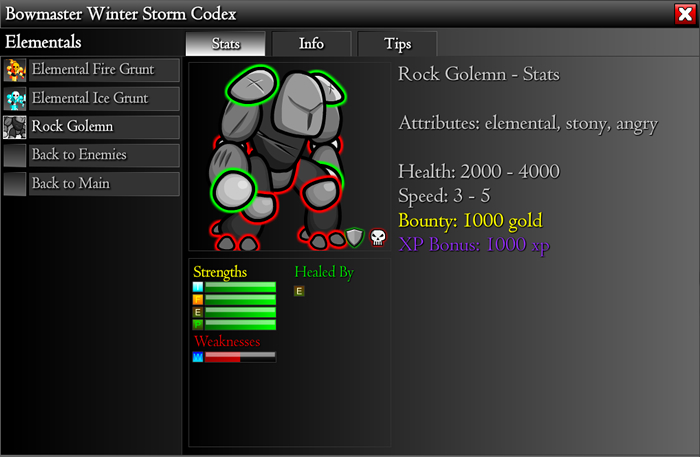 This codex will be an in-game resource viewable from the main menu or while playing a mission.
Some of the content and graphics in this demo are still under development and the current version of the game may not reflect the same information in this demo.
Pro Tip: Click on the same unit button again to generate a new random unit skin (where applicable). Try this on the Orc Grunt unit to see the various facial expression he can make.