I've been hard at work on a prototype for the concept I've outlined in my previous post. I've posted a work-in-progress version of the game concept here:
http://www.jasonreinsvold.com/space_woba_demo_2013_06_26/game/
Enjoy!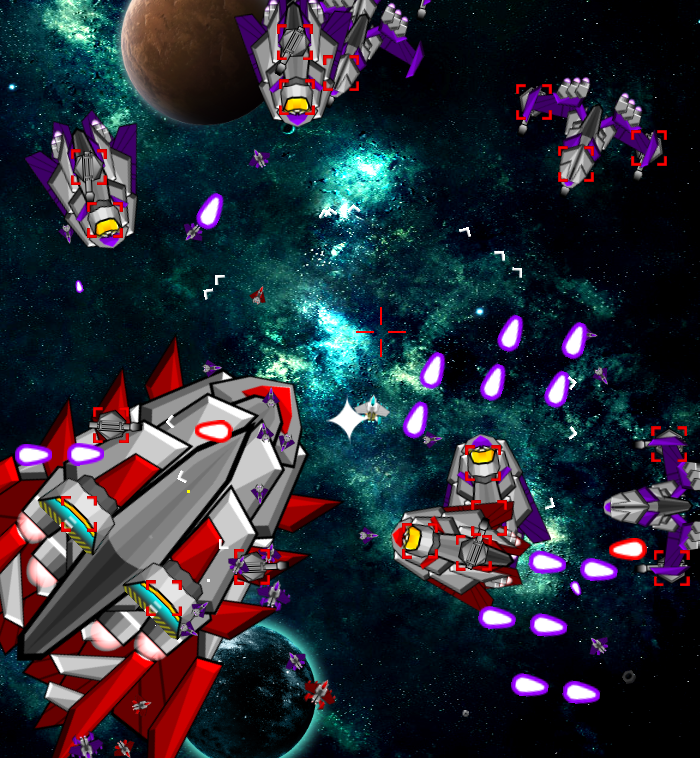 Demo Features:
Take Control – Fly through the battle and choose which side to help out or stay true to the prime directive and just observe.
Endless Battles – The team who destroys their enemy's Mother Ship wins the round; a new round will start shortly after Armageddon Mode finishes.
Armageddon Mode – At the end of a round, all of the remaining ships self destruct to make room for the next round.
Credits – Each kill awards credits to the team responsible. Once the credits reach a certain amount then super ships will be spawned
Super Ship: Destroyer – This ship has three fixed guns and will track targets at a medium long range
Super Ship: Carrier – This ship spawns extra fighters call Buzzers which are a slightly weaker version of the Fighters spawned from the Mother Ship. Carriers are also equipped with a turret.
Units Rank Up – as Fighters get kills they increase in rank which then translates to improved stats (movement speed, fire rate). Look for veterans as the battle progresses — you'll be able to tell them apart from the novice ships as they dominate the skies.
Colors! – Notice how each round changes the team's colors. Colors are generated dynamically. Ships can be colored in various ways and what you see here only just scratches the surface customization options available.
Todo:
Space Pirates (Neutral Creeps).
Freighters (for added resource bonus).
Centrally located (and thus contested) resource bonus.
"Ace" Units – These will be special types of units that rank up and can respawn. They will have special abilities in addition to being able to shoot like basic Fighter ships.