I'm quietly announcing "Bowmaster: Winter Storm" to you right now. It will be released this winter as a introduction episode to Bowmaster 2. There will be two modes of play: Story mode and Arcade mode. Story mode will have a set of levels with specific objectives. You'll upgrade in a way that is similar to Bowmaster Prelude. Arcade mode will allow you to fight a never ending battle with all of the available skills already acquired and upgraded and the goal is to last as long as you can as the difficulty slightly increases.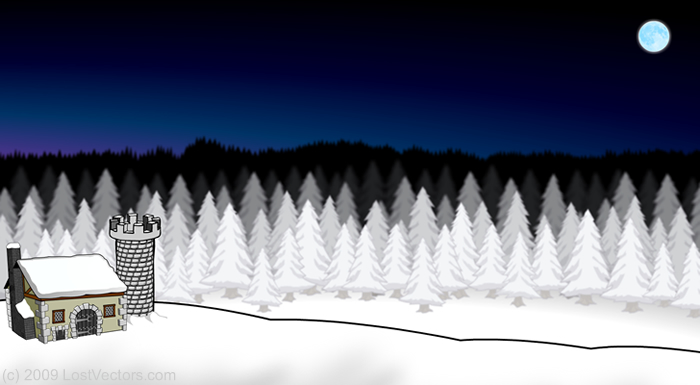 Our Hero has added a tower to his property just in case

The purpose of this episode is to let people see first hand many of the features that Bowmaster 2 will have. Hopefully it will also enable me to improve the quality of Bowmaster 2 through user feedback from Winter Storm while renewing interest in the Bowmaster saga.
Creating a smaller full project like this has also really got me focused and motivated. Among all of the normal holiday madness, I've been working on a lot of fun stuff like animation, graphics, and AI code. I'm super committed to finishing Winter Storm soon so stay tuned for more news.